10 Best Loadouts In Far Cry 6
Here are the best loadouts you should use in Far Cry 6 to help you win.
In Far Cry 6, players take control of guerilla fighter Dani Rojas as they try to free the Caribbean island of Yara from El Presidente's regime. They can also choose from a wide range of military-grade weapons to fight the local militia. Fans of the other Far Cry games know that Far Cry 6 lets players change their loadouts enough to make Dani a force to be reckoned with.
Due to the different levels of challenge that can be found in each part of Yara, Dani needs to change their arsenal to deal with different types of enemy threats. This means that Dani can't just use one set of tools to finish the job. For players to get the most out of Far Cry 6, they should only use certain sets of weapons in certain conditions.
Supremo Supremacy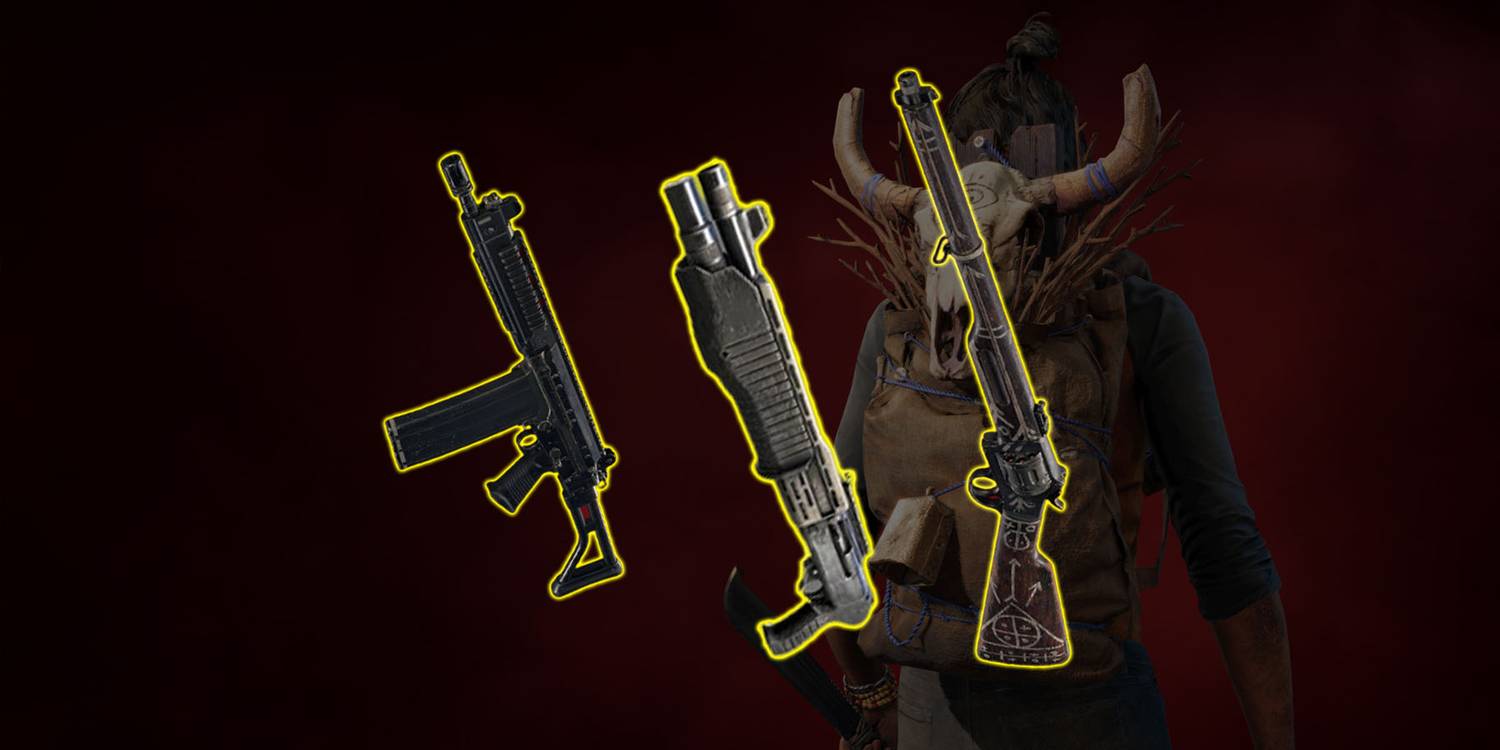 Primary 1: (AR) SSGP-58
Primary 2: (Shotgun) SPAS-12
Primary 3: (Resolver) La Varita
Supremo: Triador
Fans of Far Cry 6 may want to take advantage of the Triador Supremo in this Supremo Supremacy build, since it is like an Ultimate in the game. When triggered, the combat-heavy Triador will mark every enemy in a large area, which is more than the other Supremo weapons can do. This works well with the La Varita because its ability to one-shot enemies from a distance is made even better by the fact that it can go through buildings.
When fighting multiple enemies at the same time, the SSGP-58's full-auto mode would be useful. In the same way, players who get stuck on melee can save themselves by going back to SPAS-12 for stronger close-range finishes.
SSGP-58 Marksman Stealth
Primary 1: (AR) SSGP-58
Primary 2: (SMG) MP40
Primary 3: (Shotgun) SPAS-12
Supremo: Medico
Gear Set: Marksman, Dark Tech
As suggested by SSGP-58 Marksman Stealth, players who want to stay out of sight can still make a good build without leaning too much on their Supremo. Instead, it might be enough to know which Far Cry 6 Gears work best with their intended build to quickly kill enemies. This build relies heavily on the SSGP-58 and its near-perfect accuracy to take care of most enemies at all ranges.
The SPAS-12 and the MP40 are back-ups for important close- and mid-range attacks, while the Medico Supremo is only there in case of an emergency. The most important part of the build is getting the right mix of Marksman and Dark Tech Gear. This should cut down on total recoil and movement noise and speed up crouching.
Guerilla Flexibility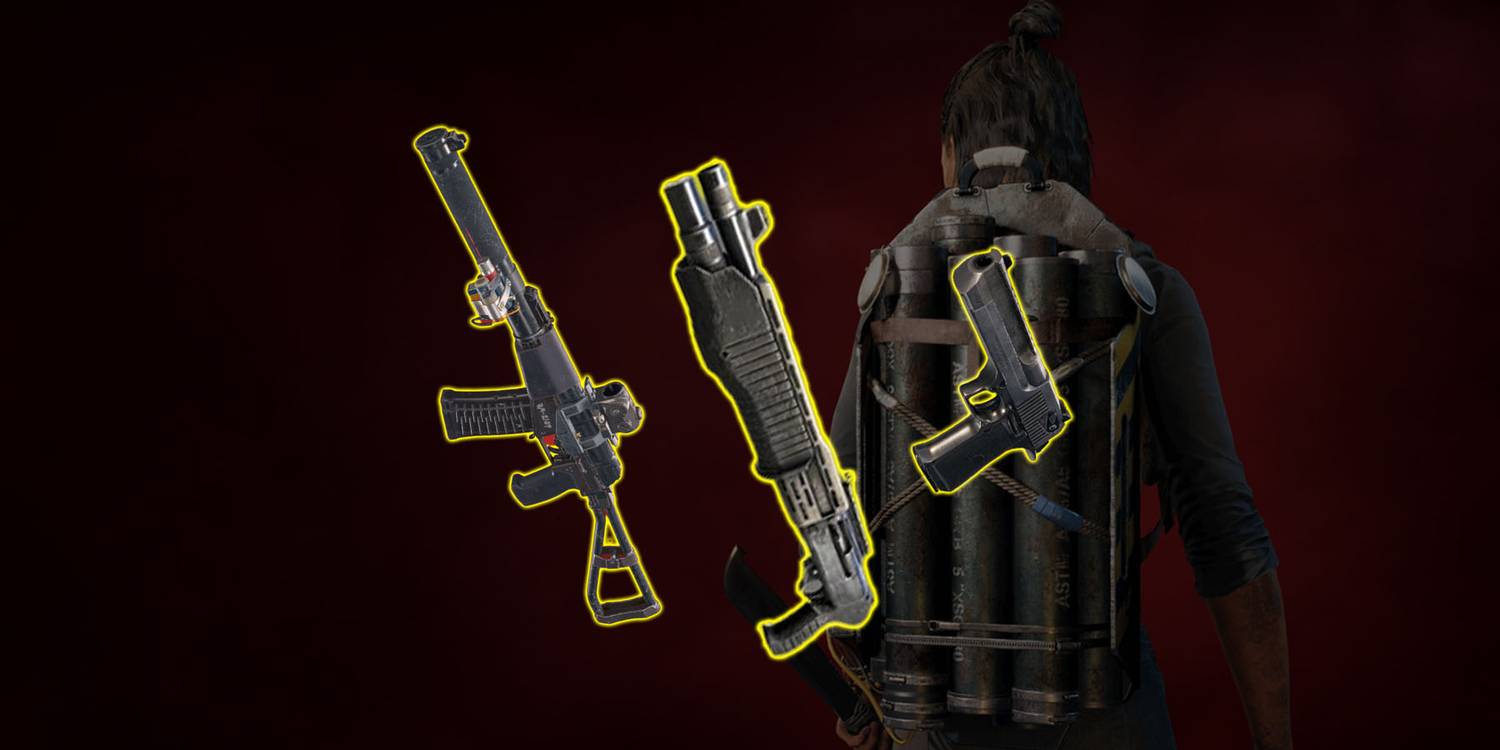 Primary 1: (AR) AS VAL
Primary 2: (Shotgun) SPAS-12
Sidearm: Desert Eagle (with Sniper Scope)
Supremo: Exterminador
Far Cry 6 players can thank their first Supremo, the Exterminador, for a lot of the fun they have with the game. When its ability is used, it sends out a lot of rockets that try to hit their targets and explode in a beautiful, wild way. Part of the fun of the Guerrilla Flexibility loadout is that it lets players rain hell on their opponents.
With the Exterminador as a finishing move, the rest of the player's equipment is designed to hit foes hard from any direction. With a shooter Scope, the Desert Eagle can be a great portable shooter, while the SPAS-12 does the job when the enemy is too close. AS VAL, an Assault Rifle with a built-in silencer and three shooting modes (single, burst, and full-auto) that can handle most combat conditions, is the last piece of the puzzle.
Balanced Firepower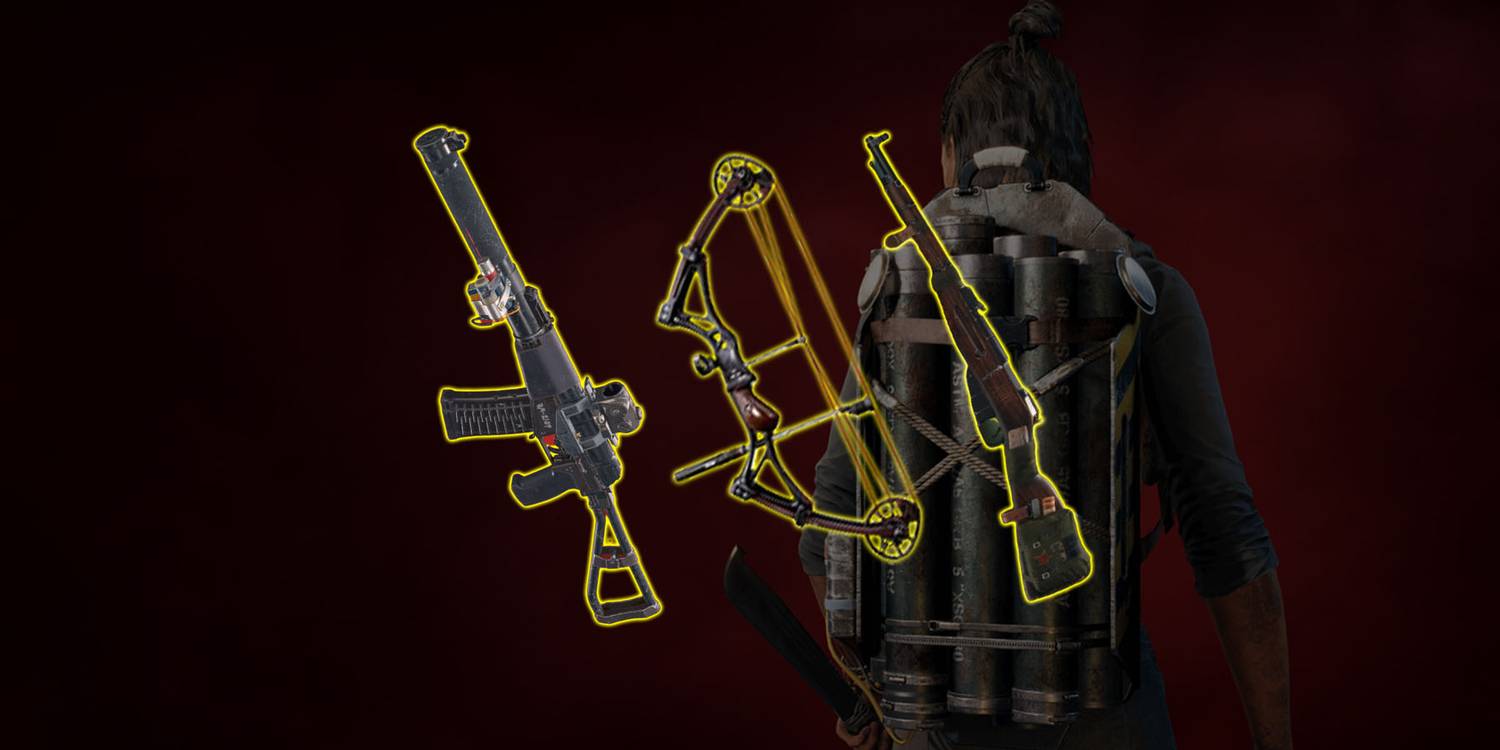 Primary 1: (AR) AS VAL
Primary 2: (Bow) Compound Bow
Primary 3: (Sniper) Eastern Front
Sidearm: Heaven & Hell
Supremo: Exterminador
Gear Set: Parkour
But players with the Balanced Firepower loadout may learn that it's not about how fast Dani can kill enemies, but how well she's equipped to handle any situation, anywhere. With the Parkour Gear Set, Dani can move faster in almost every way, and her Max Stamina and healing are also pretty good.
Exterminador is the best all-around Supremo for a loadout with a lot of exploration, since it can rain hell on enemies that are near Dani.Heaven and Hell are good Sidearms because they are so easy to use, letting Dani protect themselves up close. Lastly, her primary weapons try to work at long ranges. The Compound Bow and Eastern Front both give her multiple ways to kill enemies from afar without being seen before she uses the AS VAL to destroy the rest of her enemies.
Careful Rebellion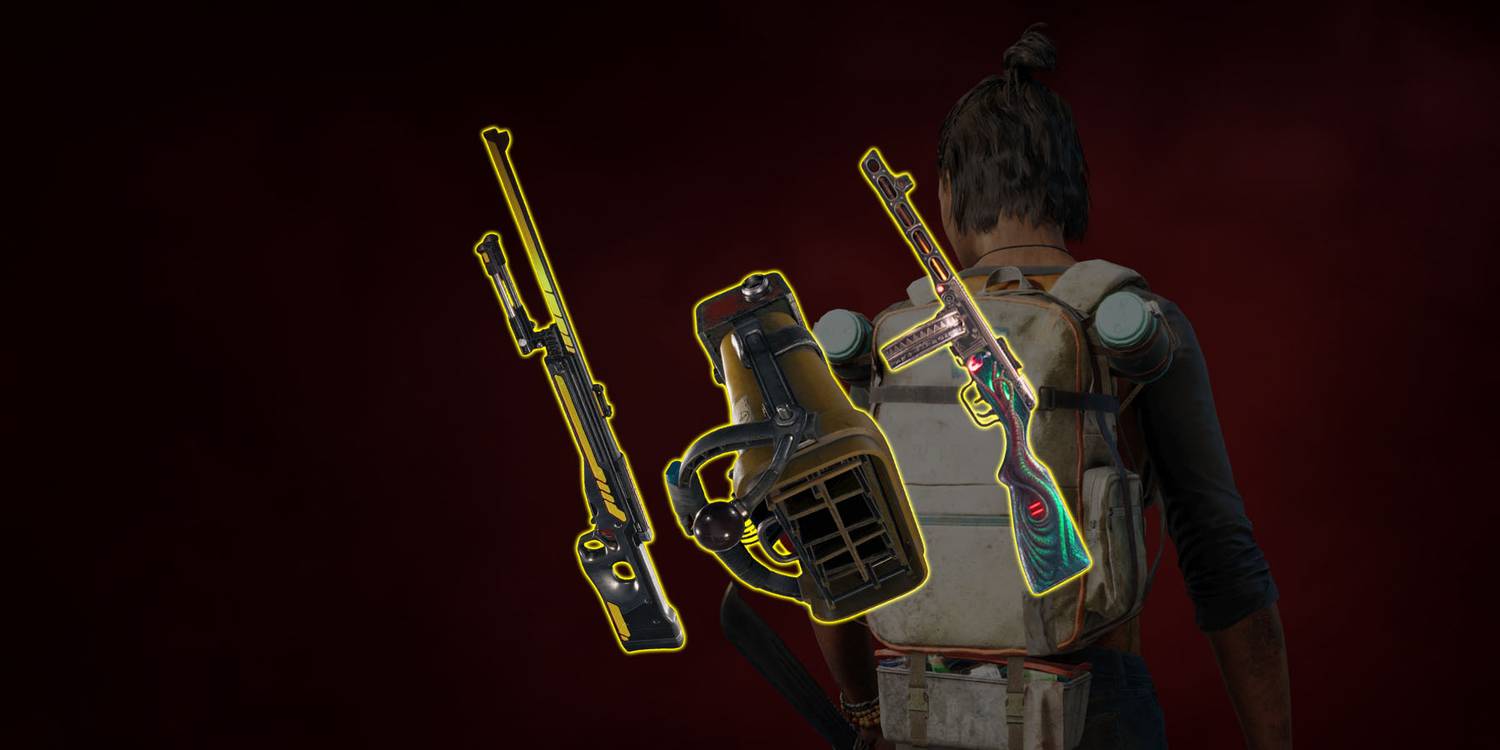 Primary 1: (Sniper) Digital Love
Primary 2: (SMG) Eldritch Truth
Primary 3: (Resolver) Pyrotechno
Sidearm: Heaven & Hell
Supremo: Medico
With Careful Rebellion, players use weapons that give them an advantage in terms of handling and recoil, especially in Far Cry 6, where Dani goes up against the full force of El Presidente's troops. The Digital Love Sniper is a key part of the build. It lets players kill important enemies from a distance, making it safer to attack an enemy camp.
This is where Eldritch Truth and Pyrotechno come in, since their extra firepower makes enemies easy to kill quickly. This build is so focused on safety that players should trade a Supremo that is good for offense for a Medico to make sure Dani stays alive in harder firefights.
A Tool For Any Situation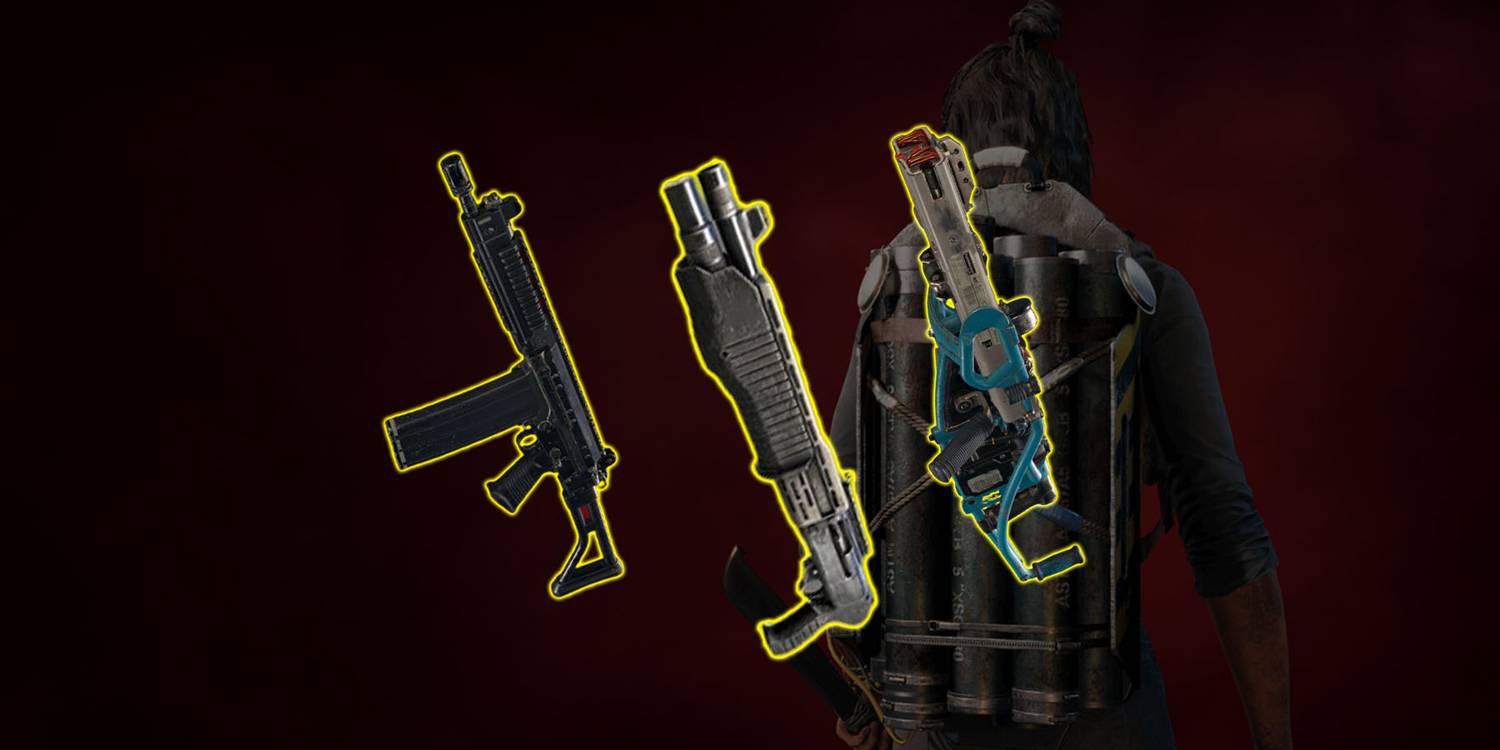 Primary 1: (AR) SSGP-58
Primary 2: (Shotgun) SPAS-12
Primary 3: (Resolver) Zeusito
Sidearm: Desert Eagle (with Sniper Scope)
Supremo: Exterminador
Sometimes, the best way to play Far Cry 6 is to be ready for any kind of enemy with a weapon. This is what A Tool For Any Situation does. It is a loadout that gives Dani a good choice to use against certain enemies. The Exterminador should only be used in an emergency, according to theory.
How each weapon in the loadout helps in a certain setting is a key part of the build. The Desert Eagle with spy Scope is a small spy gun that can kill enemies from a long way away. The SSGP-58 and SPAS-12, on the other hand, should be able to handle most armed opponents at all levels. Last but not least, the Zeusito is great for fighting Far Cry 6 vehicles, especially tanks and other weapons that can be hard to handle.
Sneaky Run And Gun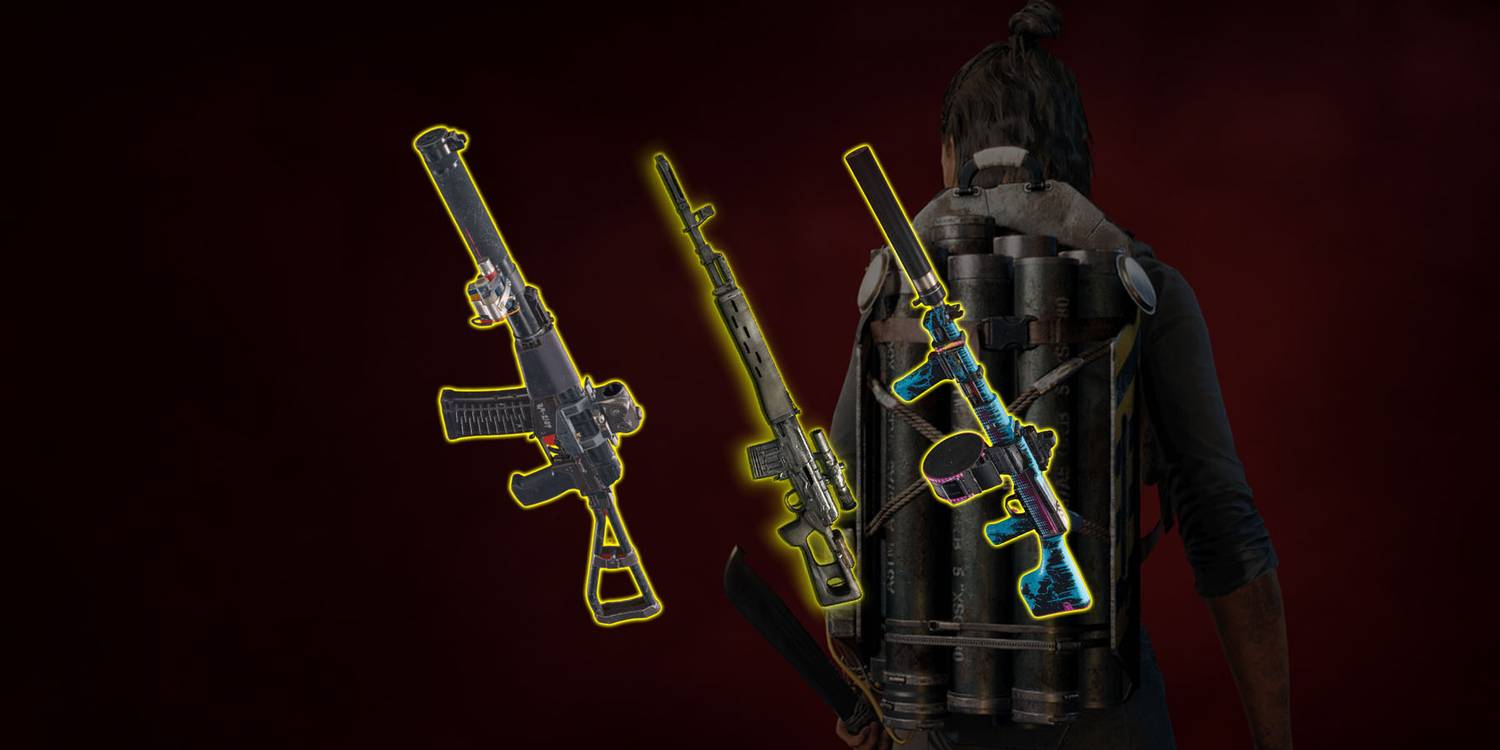 Primary 1: (LMG) High-Caliber Beats
Primary 2: (AR) AS VAL
Primary 3: (Sniper) SVD
Sidearm: Autocrat
Gear Set: Marksman, Rioter, Dark Tech
Due to the open-world structure of Far Cry 6, there are a lot of different ways for Dani Rojas to fight his enemies. Some players like to be very sneaky, while others like to be very wild. Sneaky Run And Gun tries to do both. For this loadout, players need a mix of Marksman, Rioter, and Dark Tech gear, with the Marksman's Gloves being the most important for better aim, the Dark Tech Pants for less moving noise, and the Rioter Boots for better defenses in the worst-case scenario.
When it comes to choosing weapons, Sneaky Run and Gun wants Snake Game players to be able to kill as many enemies as possible from a distance and still have a chance of getting away when they are found. Because of this, both the SVD and the Autocrat are great for picking off enemies from a distance while having the choice to go back to the High-Caliber Beats and the AS VAL for some heavy-duty action to get rid of witnesses.
Sabotaging Poison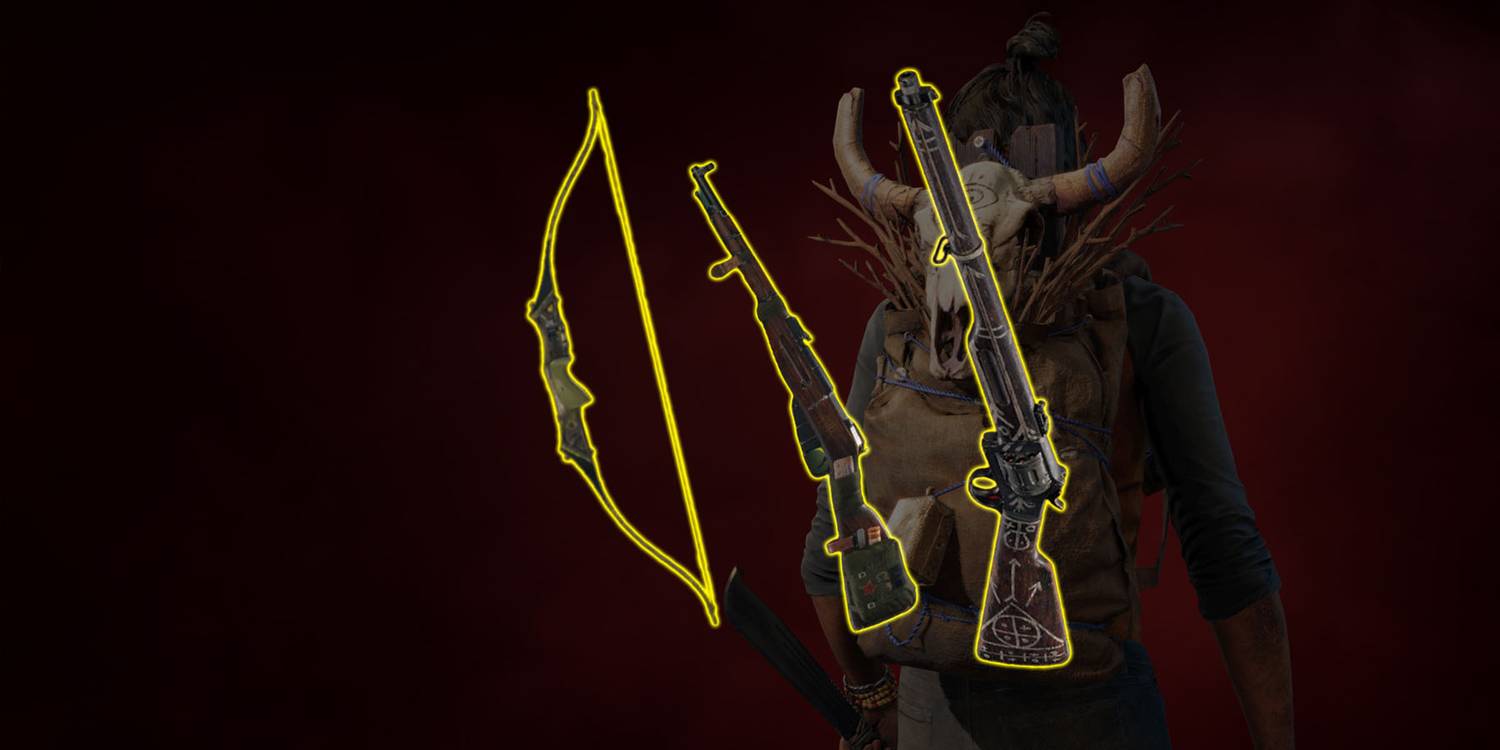 Primary 1: (Resolver) La Varita
Primary 2: (Sniper) Eastern Front
Primary 3: (Bows) El Capirote
Sidearm: M9
Supremo: Triador
The Sabotaging Poison loadout makes the most of the ability to use poisons as often as possible in Far Cry 6 gameplay. This makes sure that enemies are killed by damage over time as well as DPS. The most important part of this loadout is to get weapons with Poison Rounds (Mods) as often as possible. The rest of the loadout is for better aim and stability.
In turn, a lot of the equipment in Sabotaging Poison depends on accuracy to kill enemies as quickly as possible. Both Eastern Front and El Capirote are great long-range weapons, and Triador's special ability to identify enemies makes it much easier to choose and kill targets. Also, using La Varita during the Supremo's activation will make the Resolver's "kill in one hit" perk work through walls.
Outright Assault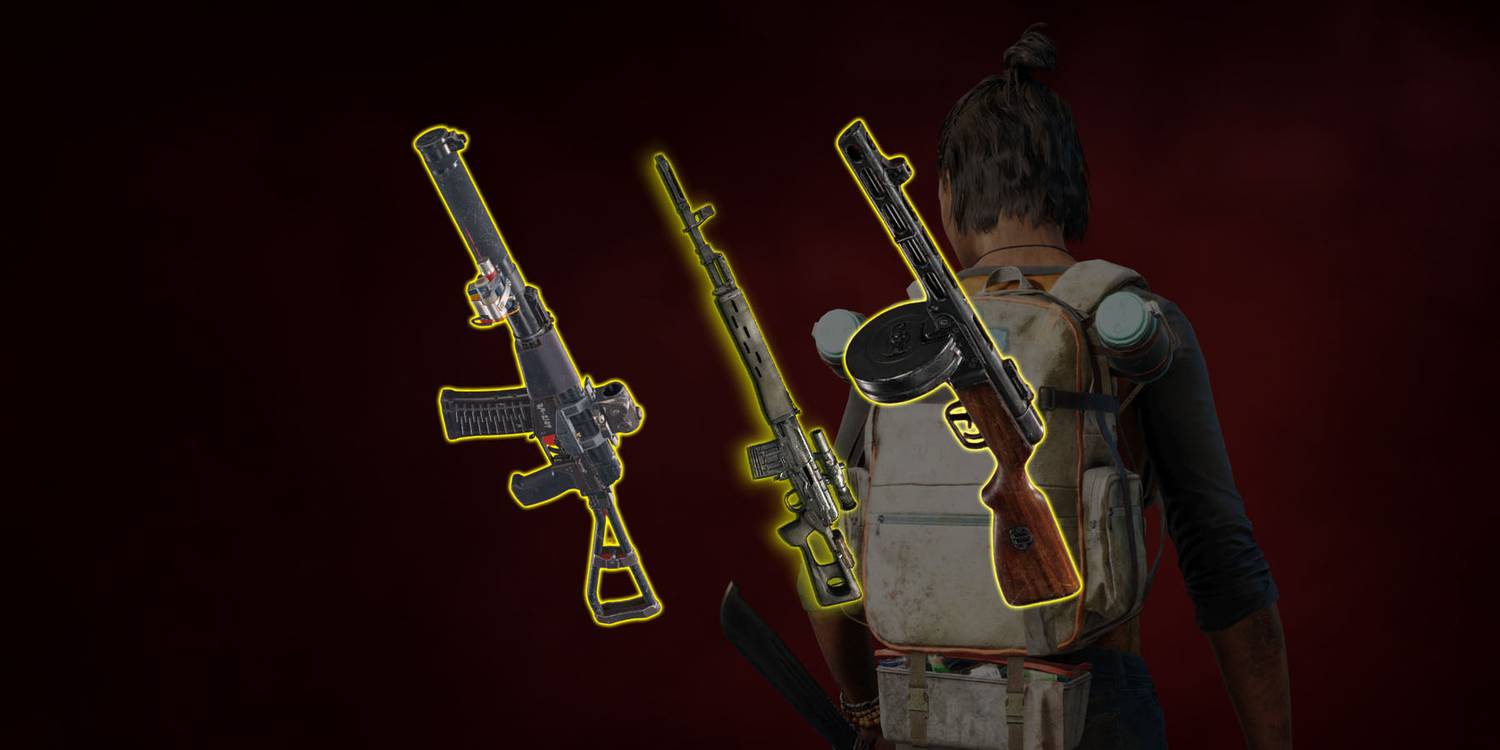 Primary 1: (SMG) PPSH-41
Primary 2: (Sniper) SVD
Primary 3: (AR) AS VAL
Players of Far Cry 6 sometimes just want Dani Rojas to cause as much chaos as possible in firefights. This is possible with Outright Assault, which lets you do this by giving you the freedom to choose your Gear and Supremo. At its core, Outright Assault wants players to deal as much damage as possible to enemies during a fight so that they don't have time to call for help.
To do this, they need to use the SVD to take care of the people they think are the biggest risks, making sure to get rid of any other witnesses who could call for help. So, they can plan to take care of the most enemies first with the PPSH-41 before moving to the AS VAL, so that enemies far away don't have a chance to get close.
John Wick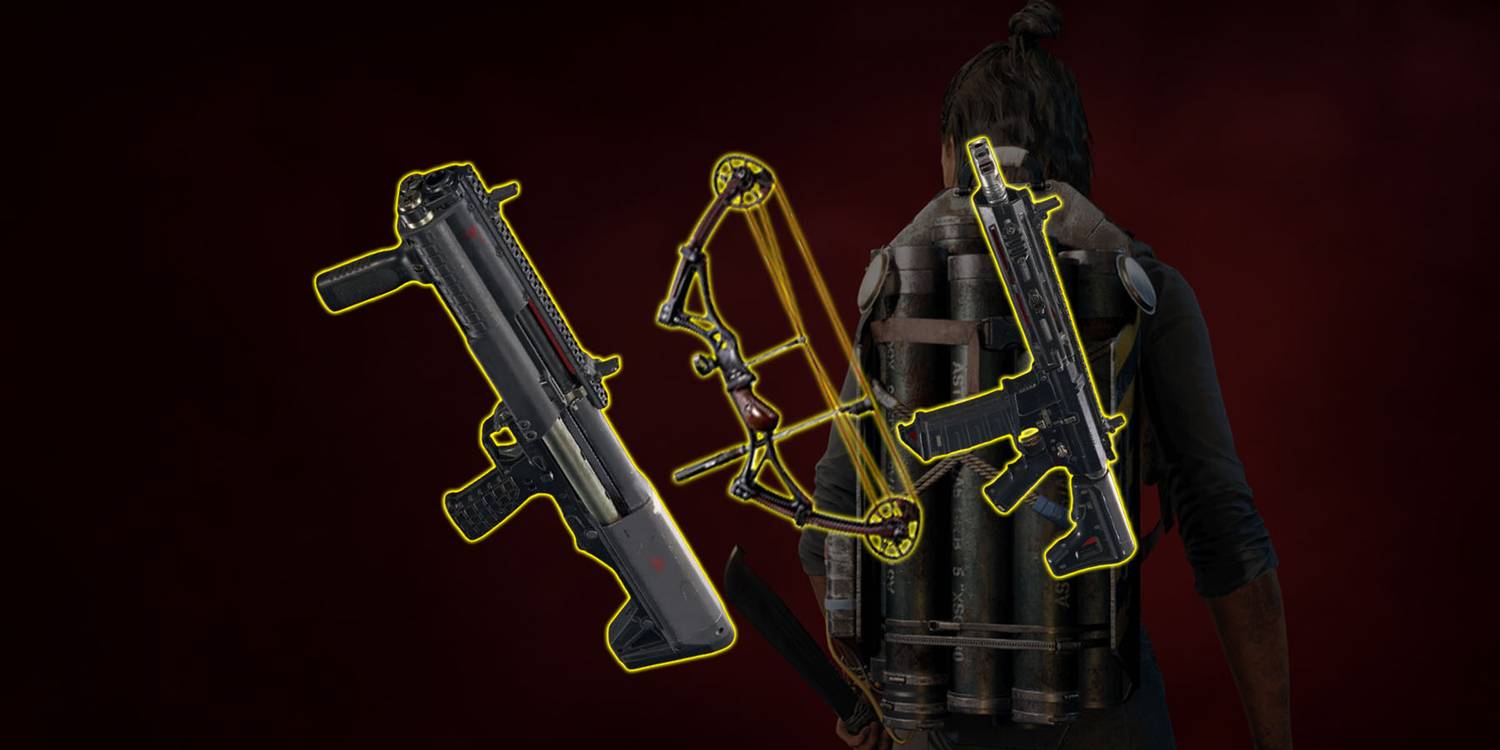 Primary 1: (Rifles) AR-C
Primary 2: (Shotgun) KSG
Primary 3: (Bow) Compound Bow
Sidearm: 1911 (No Suppressor)
Supremo: Exterminador
Gear: Prisoner, Marksman, Rioter
At its core, the John Wick lets players kill almost any threat with the right tactics and a little bit of gun-fu style. This is because of the Prisoner's Scarf, which lets players take down enemies in front of them. Marksman items improve handling, and Rioter items improve defense against close attacks.
Like the main character, John Wick, guns of the John Wick build can be used in any situation. The Compound Bow should be able to take care of enemies from a distance, and the AR-C's good handling should let you kill backup enemies before they get too close. If they get too close for comfort, the KSG should shoot them so they can get away safely. The 1911 should only be used as a last option. Even if enemies use vehicles to hurt players, the Exterminador could do a lot of damage to them before they become a danger.
Far Cry 6 came out in 2021 for PS4, PS5, Xbox One, Xbox Series X/S, Google Stadia, Amazon Luna, and PC.